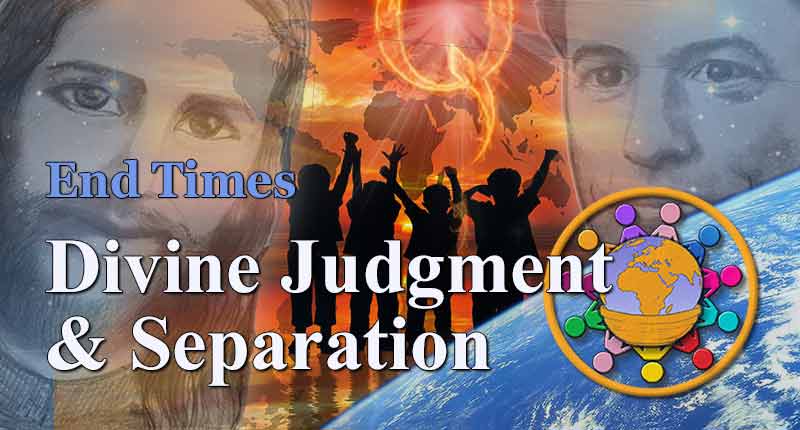 End Times – Divine Judgment & Separation
WE TRAVEL THROUGH SPACE
According to the respective level of development and aspiration of a human being, each member of our human family will receive a suitable living space. In these Last Days, a Divine judgment and a temporary separation of this human family awaits us. With this, God takes into account the free will decision of each individual.
When we speak here of separation and different habitats, we should be aware of one thing in order to avoid fear: All ensouled human beings will reach the 5th dimension in their completion stage, but in several waves of ascent on different paths. No one will be left behind, for God loves all His children equally! No matter which path we take, the conditions and opportunities for development will be better in comparison to the "before" (the dark epoch of time).
The following treatise contains quotations from different sources, which show us that a Divine judgment including separation of the embodied souls is imminent.
Read more